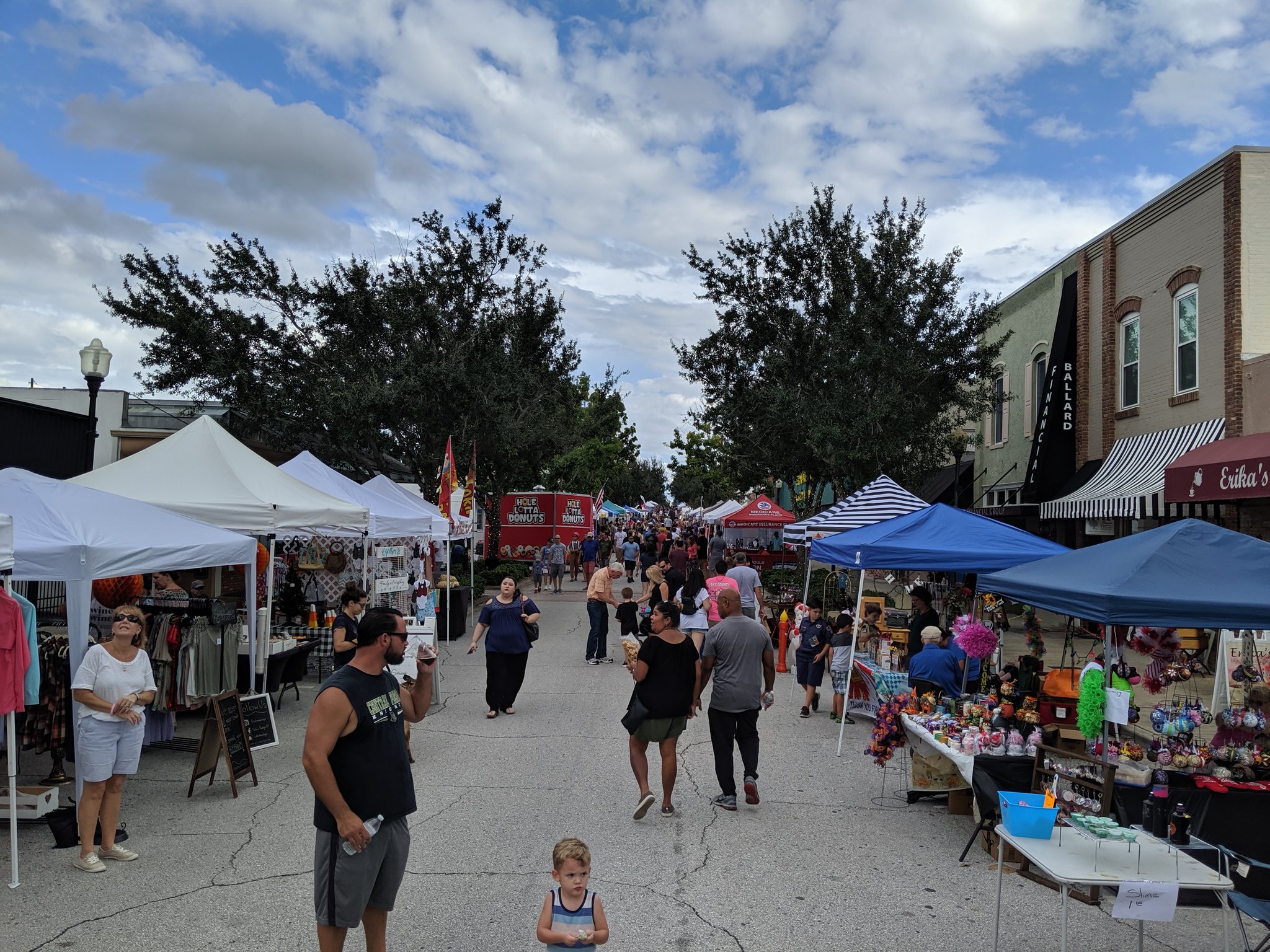 Historic Downtown Clermont Farmers Market
Every Sunday between 9 am and 2 pm you'll find fresh produce, organic, pesticide free. You may also find seafood, baked goods, plants, coffee, soaps, pasta, cheese, breads, art, crafts, and other goods.
There are also food trucks, musical entertainment, cooking demonstrations and more. It's a very fun family friendly event and Triangle Vinyl now opens at 9:00 am on Sundays.
This event is organized by the Clermont Downtown Partnership.