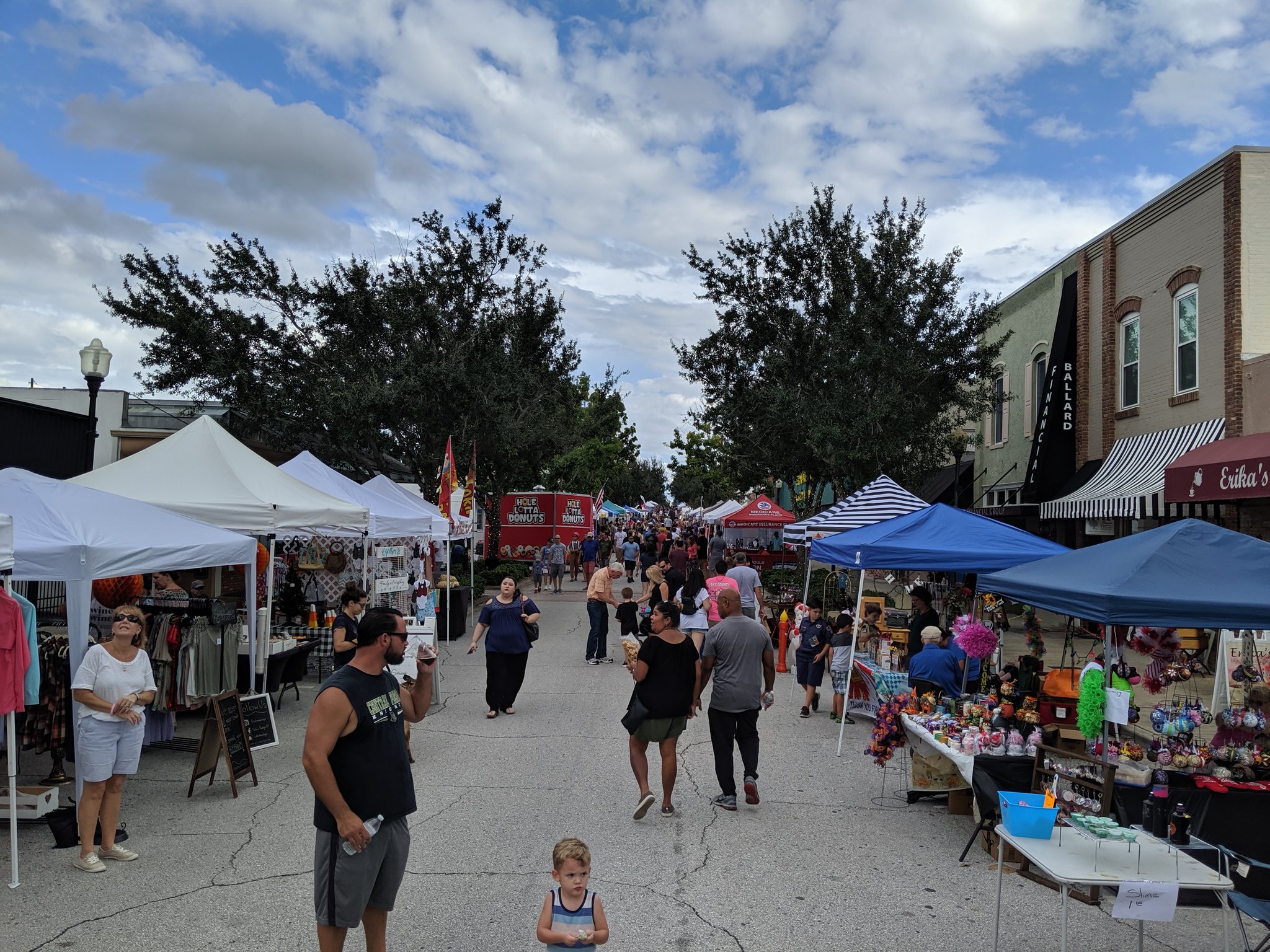 Historic Downtown Clermont Farmers Market
The Historic Downtown Clermont Farmers Market has been postponed by the City of Clermont.
"ALL EVENTS HAVE BEEN CANCELLED BY THE CITY THROUGH APRIL DUE TO HEALTH CONCERNS." – https://www.clermontdowntownpartnership.com/
Below information does not currently apply.
Every Sunday between 9 am and 2 pm you'll find fresh produce, organic, pesticide free. You may also find seafood, baked goods, plants, coffee, soaps, pasta, cheese, breads, art, crafts, and other goods.
There are also food trucks, musical entertainment, cooking demonstrations and more. It's a very fun family friendly event and Triangle Vinyl now opens at 9:00 am on Sundays.
This event is organized by the Clermont Downtown Partnership.
We will be setting up a table with our disc golf equipment at the farmers market on most Sundays where you can get answers about disc selection from a player with over 20 years of experience.