Triangle Vinyl now carries disc golf discs and equipment at our store in Historic Downtown Clermont, FL. We currently sell discs by Discraft, the world leader in disc sports. Our stock includes distance drivers, fairway drivers, mid range discs and putters. There are choices for any player, regardless of your skill level. Read more about the discs here.
We also stock disc golf baskets that are easy to break down and set up, so you can play just about anywhere. And if you find your collection grows too large to carry around the course, we have backpacks and bags designed to carry your set of discs.
There is a beautiful championship caliber disc golf course less than 2 miles from our location. It's right on 12th St. at Lake Hiawatha Preserve! You don't have to be a pro to enjoy disc golf at Lake Hiawatha because there are 2 sets of tee-pads and baskets for each of the 18 holes. One set for amateur players and one set for experienced players.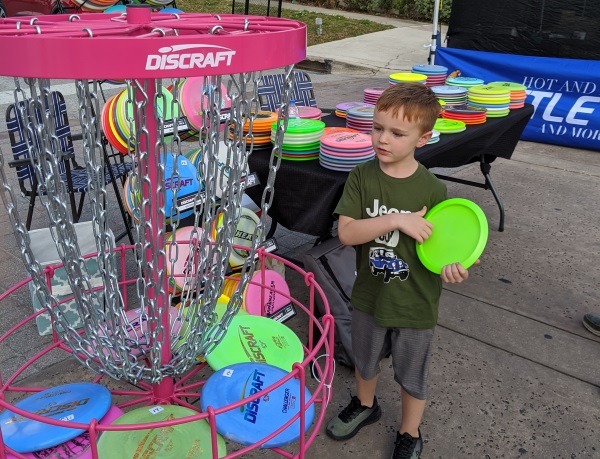 If you don't know much about disc golf but are interested learning we can help you choose the best discs for you. Talk to a player with over 20 years of experience at events like Sunday farmers market and during the first Friday food truck event.