Triangle Vinyl – 792 W. Montrose Street Clermont, FL. 34711 – (407) 253-0077
Triangle Vinyl is in the process of becoming a Record Store Day
Greetings from Tina and Curtis, your passionate music and beverage connoisseurs at Triangle Vinyl and The Clermont Mini Bar, located within the vibrant heart of The Downtown Exchange in Clermont, Florida!
Are you ready to embark on a sensational journey that will tantalize your senses and transport you through time? Step into our nostalgic haven, where every corner is filled with the sweet melodies of vinyl records, the comforting aroma of kettle corn, and the enticing allure of handcrafted libations.
At Triangle Vinyl, we invite you to explore our carefully curated collection of vintage and contemporary vinyl records, where music aficionados and casual listeners alike can discover hidden gems, rare finds, and classic favorites. Our selection of used record players ensures you can bring the warm, authentic sound of vinyl to life in your very own home.
And what better way to enhance your vinyl browsing experience than with the irresistible taste of freshly popped kettle corn wafting through your mouth? Our mouthwatering, gourmet kettle corn comes in a variety of scrumptious flavors, from the traditional sweet and salty to more adventurous combinations that will surprise and delight your taste buds.
After unearthing your next vinyl treasure, quench your thirst and unwind at The Clermont Mini Bar, where our knowledgeable mixologists craft an ever-changing menu of exquisite beers and imaginative cocktails. Each carefully selected beverage is crafted with love, offering a unique and memorable experience that will awaken your senses and elevate your appreciation for the art of mixology.
So, come on in and let us guide you through a memorable escapade, where the enchanting world of music and the captivating realm of craft beverages unite. We can't wait to welcome you into our little paradise at Triangle Vinyl and The Clermont Mini Bar, right here in The Downtown Exchange in Clermont, Florida.
Yours in music and mixology, Tina Aldrich and Curtis Evans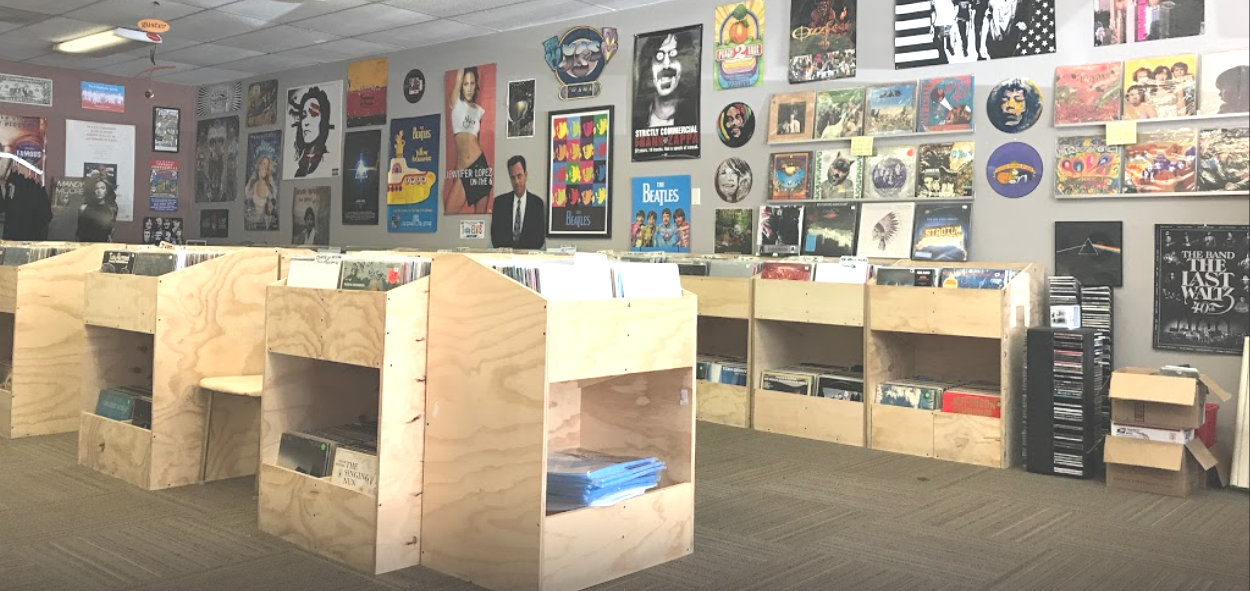 Triangle is soon to be an official participant in Record Store Day! The image below is from one of the previous RSD's.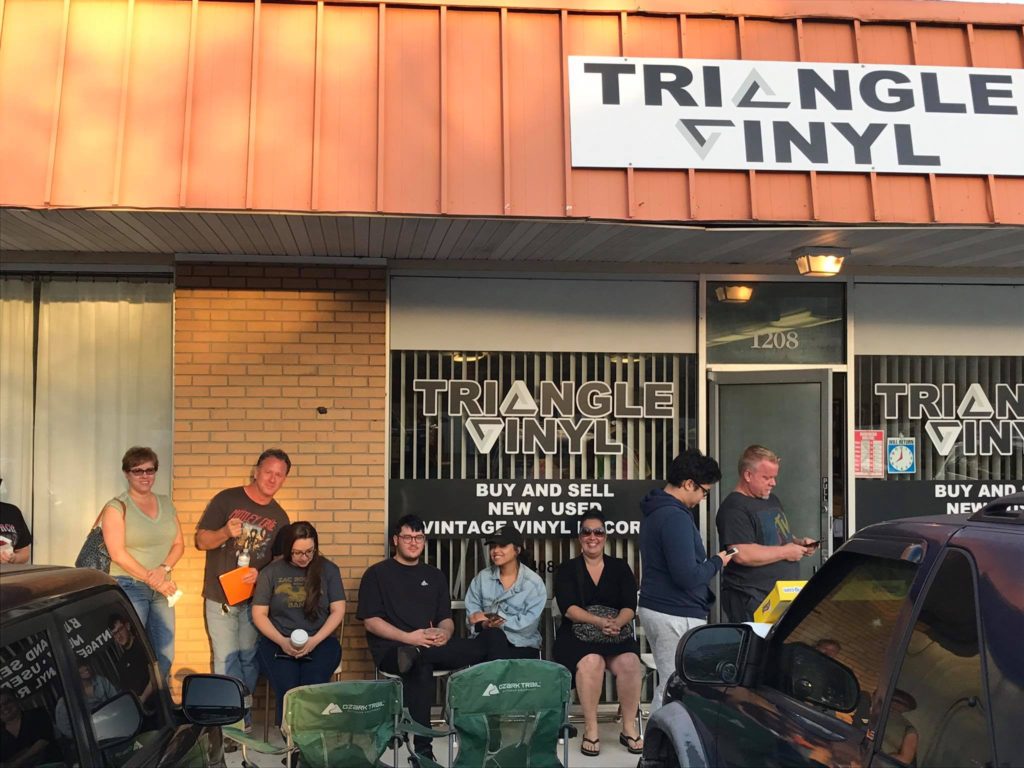 Our store used to be in Mebane, NC. but we have relocated to the Greater Orlando, FL area. I had relocated from Boston, MA to Chapel Hill, NC which is part of the world renowned "research triangle" consisting of Raleigh, Durham, and Chapel Hill. As a result of this move, Triangle Vinyl was born.
If you have any questions or if you have any old vinyl collecting dust, contact me.
-Curtis & Tina