Visit our disc golf website at MandoDiscs.com
Disc golf disc stock is limited due to Covid-19 pandemic.
Triangle Vinyl, located at 650 7th St, in Historic Downtown Clermont, FL. has a selection of disc golf discs, backpacks, bags and baskets.
We currently carry Discraft, Dynamic Discs, Latitude 64, and Westside discs. You'll find a good selection of drivers, mid-range and putters.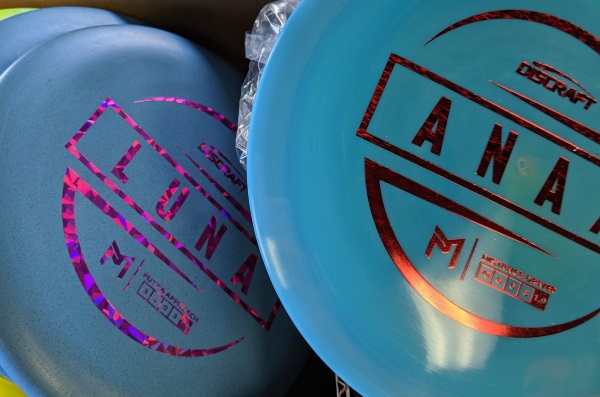 Disc Golf Discs
We carry disc golf drivers, mid-range and putters such as Paul McBeth signature models, officially licensed Star Wars stamps, Big Z stamps and many others. Leave a comment below with any questions.
Distance and Fairway Drivers May Include
Zeus (McBeth)
Anax (McBeth)
Force (McBeth Z, ESP, Z Star Wars)
Ballista
Sheriff
Raider
Trespass
Vandal
Recoil
Sapphire
Diamond
Undertaker
Heat
Vulture
Thrasher
Raptor
Punisher
Predator
Nuke (OS, SS)
Cyclone
Crank
Mid Range Discs May Include
Prototype Mid-Range (McBeth)
Buzzz
Zone
Drone
Wasp
Stratus
Truth
Justice
Verdict
Compass
Fuse
Gatekeeper
Putters May Include
Luna (McBeth)
Harp
Keystone
Guard
Judge
Warden
Banger-GT (Jawbreaker)
APX (Jawbreaker)
Challenger (X, ESP, Jawbreaker, D Line)
Magnet & Soft Magnet (D Line)
All discs we stock are not listed here. Call or visit the store at for more information.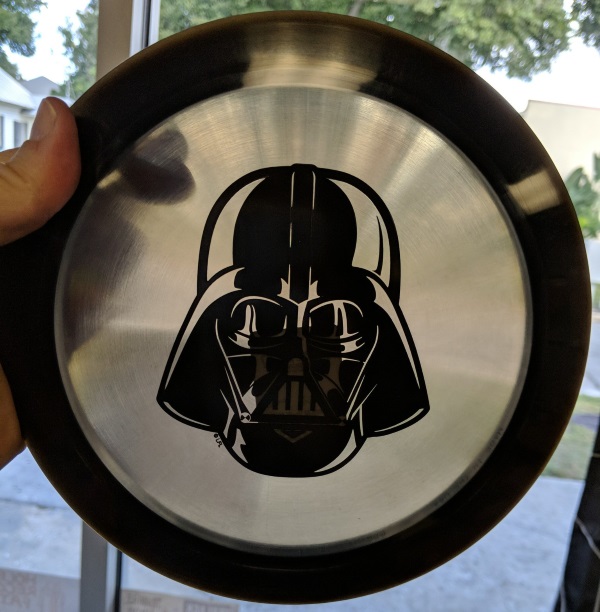 Prices currently range from $8.00 for Pro-D to $19.00 for limited edition and prototype discs, with many price points in between.
Disc Golf Baskets & Bags
We have a selection of portable disc golf baskets and bags from Discraft.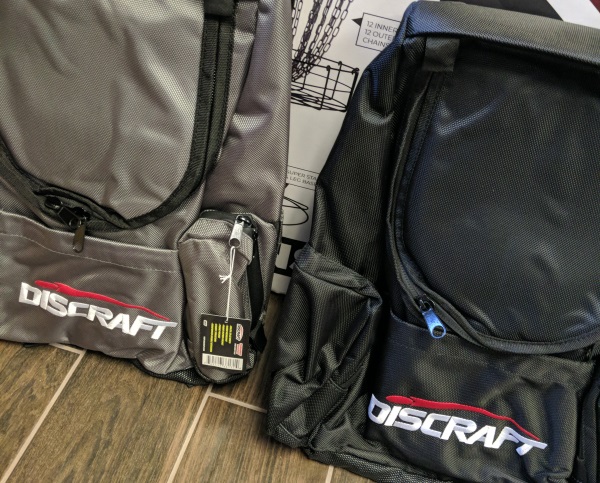 Prices currently range between $30.00 for bags and $75.00 for backpacks.
Triangle Vinyl is located close to both Disney World Resort and Downtown Orlando, FL. We're also located 5 minutes from Lake Hiawatha Preserve, Champions Pointe Disc Golf Course. This is an 18 basket professional caliber disc golf course with 2 tee pads and 2 pin positions for each basket. The course, when played from the professional tees, measures over 9,000 feet. It's a really great course designed by former world champion Gregg Hosfeld!
There will be a lost and found discs box for Lake Hiawatha at the store, so if you find a disc with a name and no number, drop it off.
Feel free to comment below with any questions.